The Kentucky Crappie Connection

By: Chris Erwin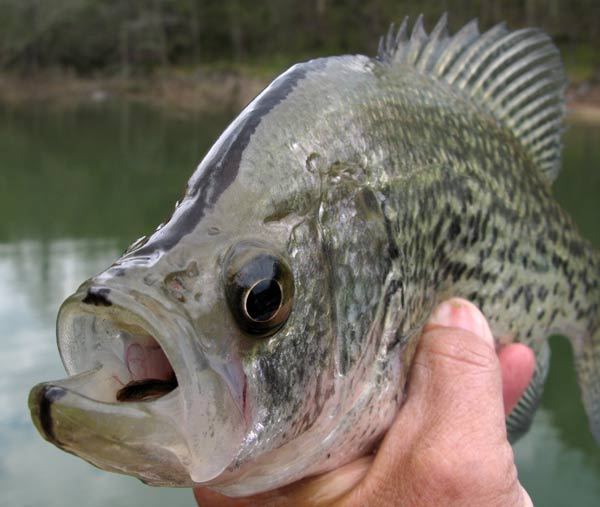 Spring! That sounds like a sweet song to me; waiting on the flowers to bloom and trees to put on their coat of green foliage is almost too much to wait on.

The good thing, it's just around the corner, and with it comes the spring crappie fishing, this is the only fish I harvest these days. In my opinion it is the best eating fish that swims, I'm sure they are some of you that doesn't agree with me, but it will never change my mind, from the livewell to the plate, this is the fish I catch to keep.

Almost every lake in Kentucky has a fair to good crappie populations and it's just about time to get out there and get your share.

They are two main types of crappie, the white crappie, and the black crappie. The Kentucky Department of Fish and Wildlife has done a crappie study to help anglers locate and catch both. They are some differences in what these fish do and what kind of structure or cover they seem to like the best.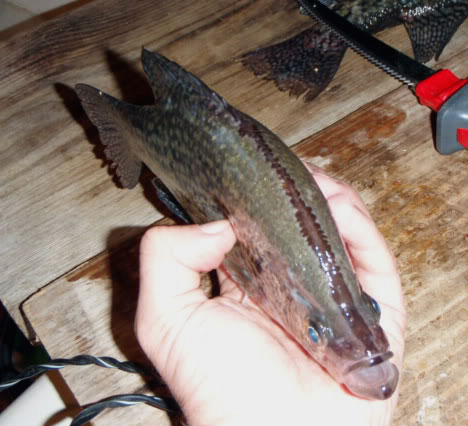 There is one other crappie that we should at lease give mention to, that being the black nose crappie. The only place that this author knows for sure that Kentucky has this fish, is in Dale Hollow Lake, although they call this fish a black nose crappie, in fact the fish has a black line that looks almost drawn right down the middle of its back from its nose to its tail, this crappie is stock in Dale Hollow lake every year and makes up almost half of all crappie harvested at Dale each year.
Scientists at Auburn University have determined that blacknose crappie are a genetic variation of black crappie and not a hybrid of white and black crappie or a subspecies.

I have got reports of people catching Blacknose Crappie in Kentucky Lake, but I have not seen anywhere where they have been stocked in Kentucky or Barkley Lakes.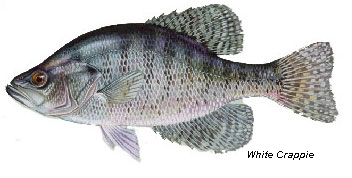 The white crappie( promoxis annularis) most commonly found in almost all waters in Kentucky that have crappie, are the crappie that most anglers seem to catch, I personally think this is due to the fact that white crappie tend to locate in deeper water early in the spring, anglers tend to fish the tree tops and channel areas which seem to hold larger numbers of white crappie.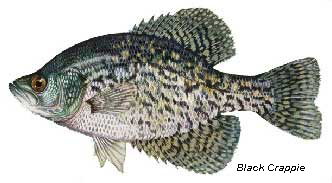 The black crappie(promoxis nigro-maculatus) seem to like clear water, studies show that they move to shallow water much sooner than does their white counter parts, as a matter of fact, black crappie start showing up in shallow water as early as March and can stay in shallow water until water temperatures approach 80 degrees.




The other thing that anglers should know is the black crappie tend to spawn on flats or shallow cover, sometimes right against the bank, this is the reason some experts believe that the white crappie show up in many more anglers creels since they (white crappie) more often hold in brush piles and timber where more anglers tend to fish.

Anglers should remember when trying to catch crappie,that it's rare for white crappie to be alone, meaning if you catch one there is most likely more close by, while my experience with black crappie is that I seem to find them in pairs on flats during the spring spawning season in water so shallow you wonder why they are there, to areas that are up to about 8 feet.

The bait that is the most popular is live minnows, small jigs, small spinners, this game fish will usually take your offering if you get it in front of them, this makes it the perfect fish to pursue when you're introducing kids to fishing, the action can be fast and exciting.

The crappie rod, in all the articles you read about how to catch crappie usually little time is given to the crappie rod, I think this is the one thing that makes this fish so fun to catch.

If you use regular fishing tackle I think you miss half the fun, I fish with a 10 foot crappie hunter fishing rod, rigged with an ultra light reel, and 4 to 6 lb line, when you catch a fish on this rig you get that big fish feel, even if the fish is middle of the road in size, when you couple this with a 6 to 10 year old kid, the fun is something that will stay with that child the rest of his or her life.

In today's fast and busy world the outdoor fun that is waiting for the youth of today is many times lost in the addiction of video games and other gadgetry that usually is done while sitting in their bed room void of fresh air and sun shine, take a kid fishing and you can open up a new world, the addiction of fresh air and good friends may keep them from the pitfalls of un-wanted behavior that can lead to even worse things.

As we start into the New Year may God bless your family, and keep you safe, on and off the water.

Good Fishing
Chris "Trimmer" Erwin

---
---