Published by: KentuckyAngling.com editor in Chief: Chris Erwin | Filed under April 2009, Issue
---
Kentucky Angling News new format

As we try to improve and expand into a full blown magazine format you will see changes in how the magazine is put together and displayed.

We have been sending the full newsletter into your e-mail box, but as we expand the size of this email will become problematic, not only to us, the publisher and sender, but also to you, do to its size.

To help cure this as we move ahead we will still send the newsletter/magazine into your e-mail, but it will be a brief version with links to full stories.
We hope that this will help reduce the size of the email, and at the same time deliver more value to our members.

As always we are open to suggestions and comments about Kentucky Angling News.
Send your stories to us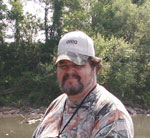 Are you an up and coming writer, would you like to get a story published.. Well this is your chance, as we expand we will be looking for outdoor stories, This magazine is different than most in that it is current (not working on a three month lag) so your stories should be current if they are time sensitive. We think stories are better with photo's but they are not required, stories will not be returned unless self addressed stamped envelope is inclosed with the story.


If your story is excepted you will be notified by mail or email, When your story is used you will receive a lure package that will be worth at lease $50.00. All stories are subject to editing for content and space. We hope that as the magazine grows we will be able to add some staff writers.

- Chris "Trimmer" Erwin
KentuckyAngling News is one of the fastest growing online publications covering regional outdoor news, it is our goal to give you a window into the outdoor world that is right in your back door, exploring the fishing, hunting, and beauty of the appalachian area through stories and photography from some of the people that live it every day.
A Spot light on a great American writer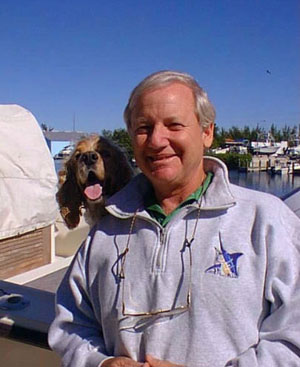 Bob Epstein has authored 7 books on travel and food. He has been a prolific freelancer for 35-years, and owns a home farm in TN. and FL. Bob makes sure he doesn't overlook the fishing anywhere he lives or travels, and actually eats his way across the U.S.A. for his and his wife's syndicated columns: "On The Road Again" and "Stop & Smell the Roses."

Bob has written a Striper article for us that he experienced last fall. I want to personally thank Bob for his contribution to KentuckyAngling News, we will be looking forward to publishing more of his travel and fishing experiences as he travels across the US reporting on some of the breath taking locations he has a chance to visit.

Bob is an active member of the Kentucky Outdoor Press Association. The place I got to meet Bob, He has travel not just the US but the world, writing about his experiences as well as sampling the fishing and good eats from every part of his travels, if you get the chance to read one of his books you won't be sorry.

Thanks Bob!